Water Jump

a unique activity Vendée
Discover an extraordinary sport activity between jumps and slides of all kinds. Since 2014, the Water Jump area has been a big hit with visitors. Get on a buoy or a bodysurf and take to the slopes and jumps to discover incredible sliding sensations!
Ideal for To cool off in the middle of a summer day, the Water Jump zone is accessible to young and old. After having filled up with sensations, find yourself at the snack bar "Le Contest to share your aquatic experience.
17 RUNS INCLUDING 10 JUMPS DIVIDED INTO 3 LEVELS
Opening of a new buoy track
Climb in groups and slide down the springboard. Remember to jump before landing!
Tracks are adapted so that the little ones can train like the big ones.

Practical information: For this activity, you just need to bring your bathing suit and a towel. If you use an onboard camera, it must be equipped with a float.
Opening of the Water Jump
Beginner level
Pour découvrir
Advanced level
Accroche bien ton casque !!!
Expert level
Montre nous tes talents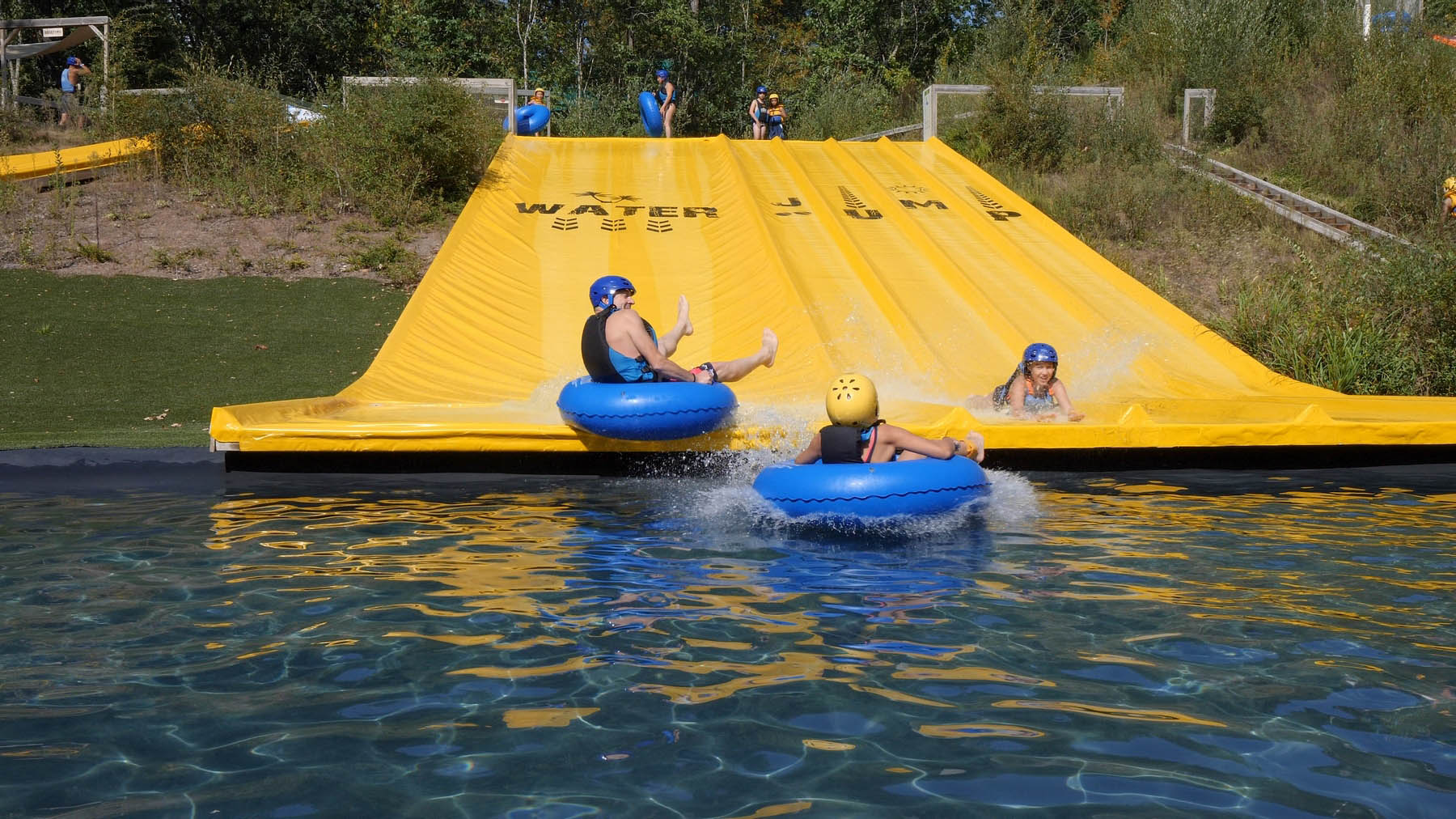 From 5 years old
Following a safety briefing given by the operator, an initiation is mandatory for all in the beginner's area.
Several trails are available to help you discover the activity and get your bearings.
Description of the different tracks:
1 fun trail to go down in a buoy
2 tracks to go down in bodyslide or bodysurf…
1 double track buoy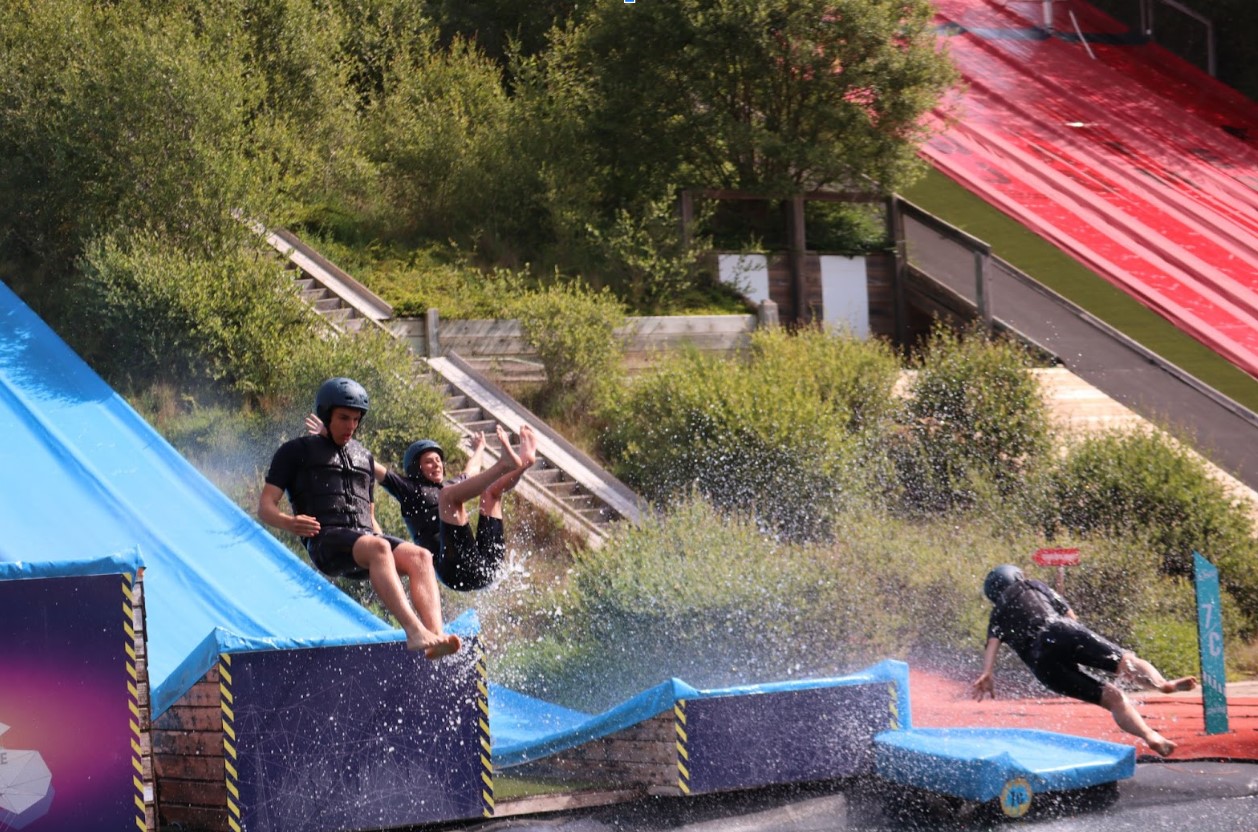 From 8 years old
Once the beginner's area has been validated by the operator, you can try out tricks on the different jumps while gaining height.
Description of the different tracks:
2 tracks to go down with a buoy
2 Intermediate Springboards
3 Crazy Slides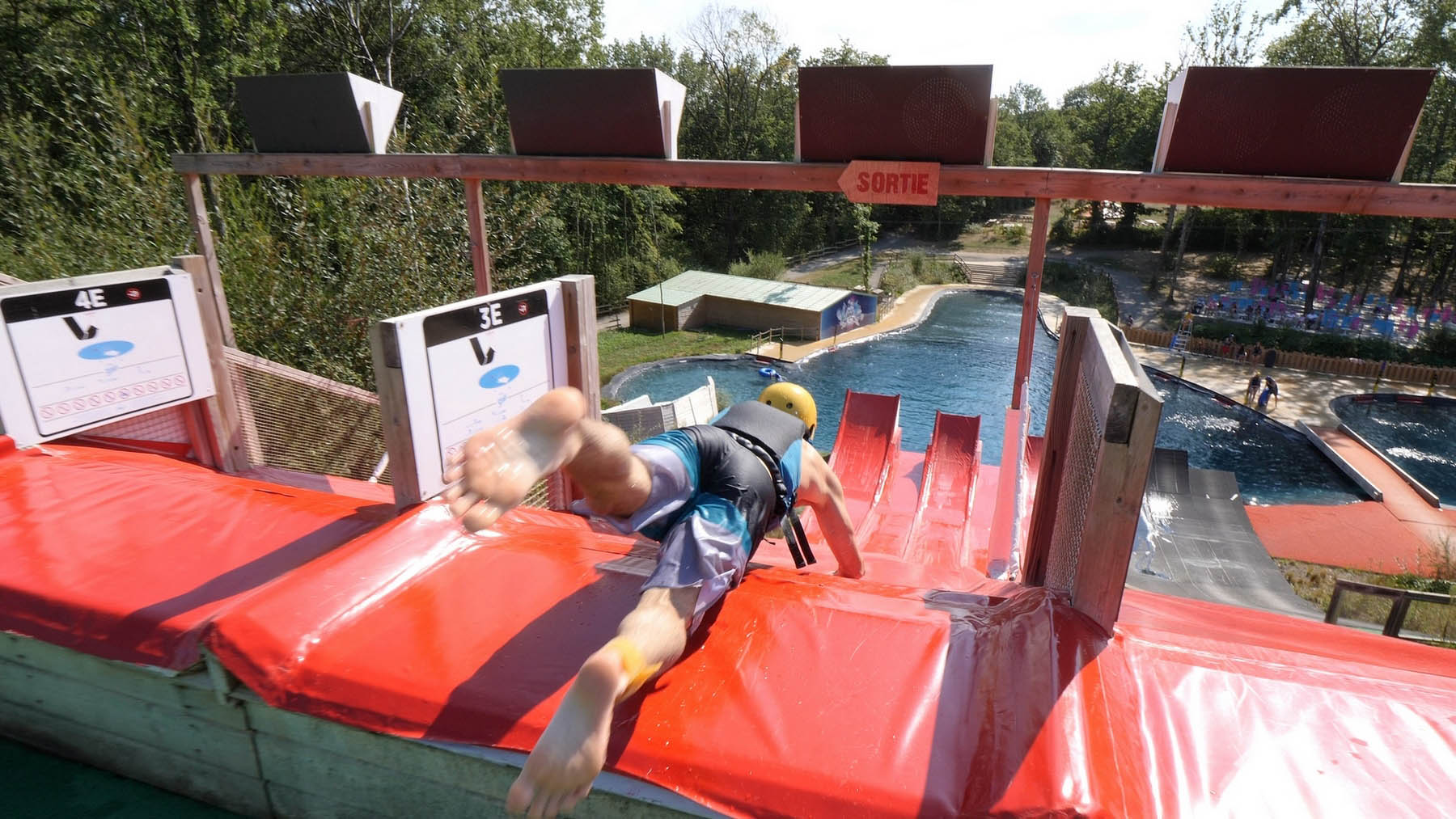 From 11 years old
Once the previous level has been validated by the operator, choose your equipment carefully and show us your riding skills on the highest slopes of the Water Jump. Jumps of more than 6 meters to impress your admirers and perform the most beautiful tricks.
Description of the different tracks:
3 Crazy Jump (crazy slide)
2 bodyboard tracks
1 track Buoy to exceed your limits

In the heart of the nature of Bois Lambert, 15 minutes from La Tranche and 20 minutes from Les Sables d'Olonnes, discover our unusual accommodations: our trailers and small houses in the meadow will make you live an unusual stay in a country atmosphere.
Extend your O'Gliss Park and O'Fun Park experience by discovering the new unusual accommodation site O'Tel Park!