WHETHER YOU'RE A PAINTBALL PRO OR AN EXPERIENCED BEGINNER, CONSIDER FOLLOWING THESE TIPS!
Are you participating in a paintball game for the first time?
Don't panic! These tips are here to help you.
First of all, a tactical analysis of the terrain is necessary before throwing yourself into the battle.
Our one-hectare field is specially designed for adrenaline-filled, thrill-seeking confrontations and can accommodate up to 30 players in the heart of a real battlefield. Here is a video to give you an idea.
A warrior's outfit for victory!
Now remember to pack an outfit that you are comfortable in and that will provide minimal protection from the impact of paintballs. We will provide you with an outfit, but it will essentially protect you from the paint. The paintball pros come with their own combat suits, some even dress up as wild animals to fool their enemy!
The paintball area is rugged, with underground tunnels, structures and obstacles of all kinds, so it's best to take a pair of shoes that hold your feet well and are not afraid of mud and dust.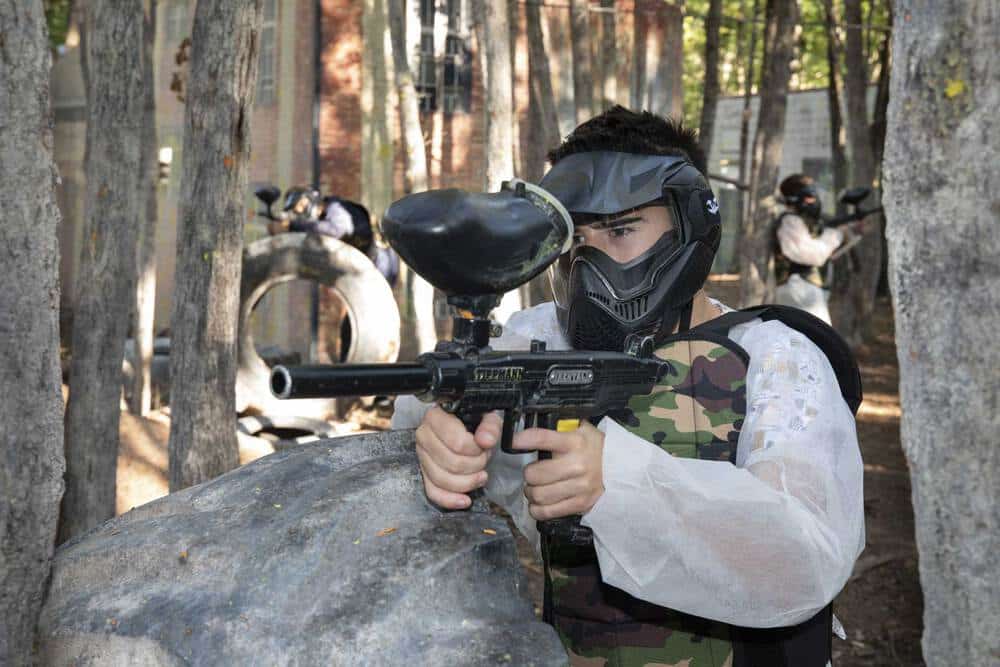 How to enjoy your paintball game?
Is it done? Are you a team? Now it's time to open your ears! Our operators will equip you and explain the operation of your equipment. The rules are simple: raise your arms and return to the starting point when you are hit, do not open the tank of your launcher to avoid loss of balls, and do not use the launcher at close range.
Your tank has 150 balls, but it is possible and even recommended to make the game even more difficult with professional equipment!
Equip yourself with smoke grenades and extra ammunition. It will then be possible to block the opponent's field of vision, to launch a circumvention maneuver while your allies are doing a suppression shot! In short, to live fully your paintball game.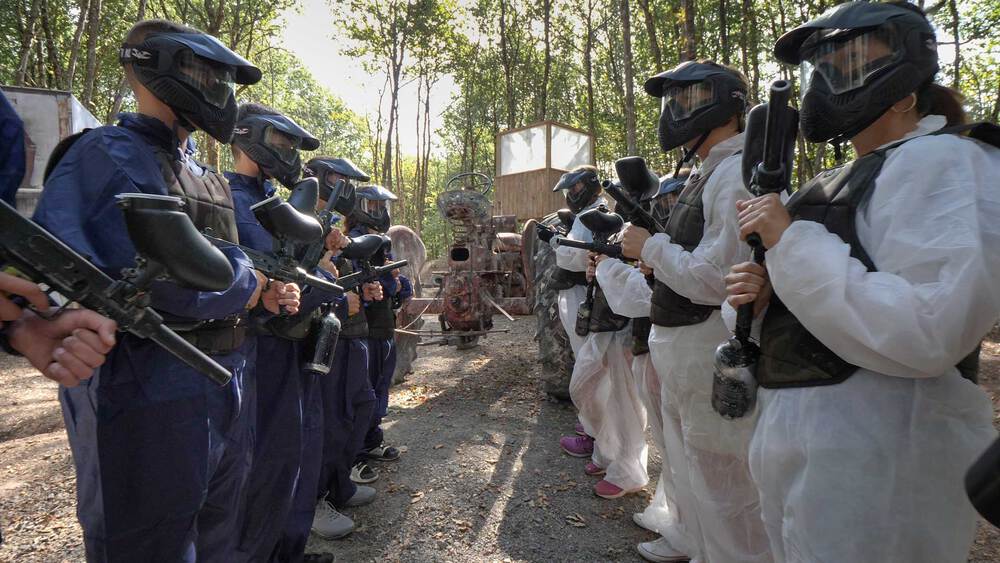 Professional advice
it is normal not to hit on the first shot, try to visualize the trajectory of your ball and adjust your shot.
it is almost impossible to aim while moving, try not to move, concentrate on your breathing and use your environment to find support to stabilize your launcher.
To avoid running out of ammunition, avoid shooting in all corners!
when you find yourself at close range (less than 6 meters), be the first to shout "BANG" to eliminate your opponent.
discretion is your best ally, avoid being seen by the opposing team in order to become a real predator!